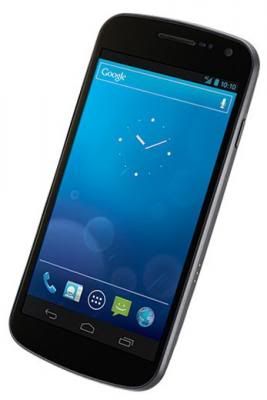 We all know there are thousands of you who own a Samsung Galaxy Nexus i515, because our Galaxy Nexus accessories are one of top selling on the website. If you are still looking for that cool carrying case, that premium protective cover, or that car charger and dock combo, we've listed the top 5 you should buy.
Supreme Guardz Screen Protection
Despite its oleophobic coating, your Samsung Galaxy Nexus's touch display can still use the extra protection. With this premium screen guard, you can reduce the risk of damage from its surface. Dust, dirt, and sweat will simply slide off your phone's touchscreen. Clear, thin, and virtually indestructible, it will not disrupt your phone's usability. Supreme Guardz is even giving you a lifetime guarantee. If there is any damage to your screen protector, the company will replace it for free!
Cellet Premium Universal Holder with Charging Port
If suction cup window mounts aren't doing it for you, this cigarette lighter plug type is your best bet. With its durable build and a solid design, your mobile device will always be secure and stable no matter how bumpy your drive is. Because this device is universal, you can use it for your pocket camera, GPS, or media player. This holder also doubles as a charging port with a USB port. If you the 
retractable USB charging cable
, you can easily charge your Samsung Galaxy Nexus or any USB-compatible device from your car.
Original Samsung Lithium-Ion Battery (1850 mAh)
If there is any problem that Samsung Galaxy Nexus users all complain about, it's the poor battery life. In this case, an extra battery is more of a necessity than an accessory. The 1850 mAh Li-Ion battery we're recommending is an original Samsung product, guaranteed to provide quality power supply to your mobile phone anytime, anywhere.
Bluetrek DUO Stereo Bluetooth with Headphones
Say goodbye to cables and cords. With this Bluetrek DUO Stereo Bluetooth system, go wireless when you make calls or listen to music. Elegant and lightweight, it last up to 6 hours of talk time and is VOIP compatible. It has a built-in power switch, a micro USB-rechargeable Li-Ion battery, and LED indicator lights. This package includes extra in-ear plugs and ear hooks, and battery charger. There is also an added 3.5mm jack headphones you can use in case your Bluetooth headset runs out of battery.
EXEC Premium Horizontal Leather Carrying Case
Who goes out without a carrying case for their mobile device? These days, it's a standard accessory especially for touchscreen phone. With this premium EXEC product, you can carry your Samsung Galaxy Nexus securely anywhere you go. Made of genuine, high-quality leather, it feels supple and soft to touch. It protects your phone from minor bumps or drops and adds an elegant feel with its classic black stitching and simplistic design.  A must-have for all Samsung Galaxy Nexus owners.
Posted by David Yi, Social Media and SEO Assistant at Wireless Emporium