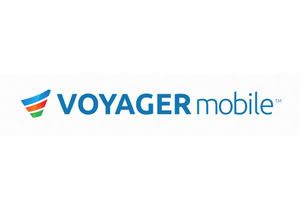 It makes a lot of sense why John Mardini came up with Voyager Mobile, the latest MVNO to 'shake up' the cell phone world. As an NYU student who still has a year before earning his degree, his huge cell phone bill is really a problem. With this start-up – which is his third actually – he seeks to offer affordable mobile phone and plans for everyone.
Though there are many MVNO start-ups that provide the same solution, it just proves how people these days more likely prefer to take control of their expenses. Although contract plans are great, we pointed out that not everyone needs it. And if you still think it's convenient to have your phone now and then pay later, you're only signing up for something that's likely to spiral out of control.
Voyager Mobile only recently launched this month, offering a few decent, high-end devices such as the Samsung Galaxy S II and the HTC Arrive. With its goal to offer low monthly prices for its subscribers, Voyager pitches $19 a month for unlimited call and text, and $39 for unlimited call, text, and data. Both plans are prepaid and taxes are not yet included.
Other phones being currently offered are the Samsung M370, LG Rumor Reflex, LG Optimus S, Motorola XPRT, Kyocera Brio, Samsung Transform Ultra, Samsung Replenish, and Samsung Conquer 4G.
Although its launch was inauspiciously delayed due to a malicious network attack, we do hope it takes off. This company as well as its peers may soon bring new business models and reshape the wireless communications business as a whole.
How about you? What do you think of it?
Posted by David Yi, Social Media and SEO Assistant at Wireless Emporium